Predictions, Observations, and Farewells Amidst Coronavirus.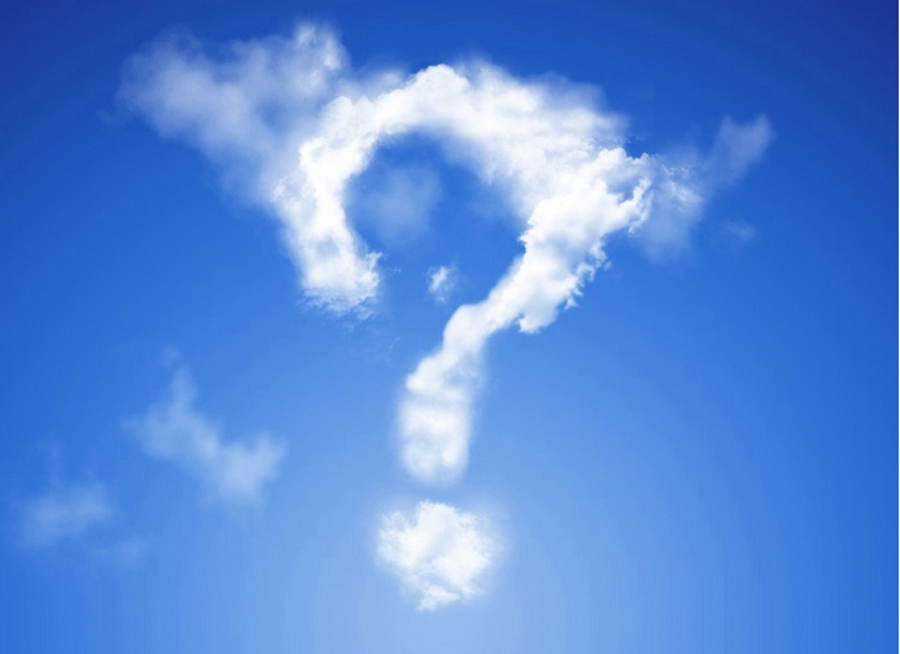 The question I keep getting hit with is: What will air travel look like post-COVID?
Obviously it's too early to know. There are so many moving parts to this. It's happening globally, at different speeds, across a diverse range of cultures and economies and market environments. Things will be in flux for a long time, with no defined end. 
Much has already happened, however, and there are signs and signals as to what may lay ahead. Airlines have fallen, trends are emerging, protocols are being set. Below is a look at what we've seen, and some thoughts on what comes next, both for airlines and their customers.
This post will be updated periodically as events occur, and as the author's aggravation levels rise and fall.
July 3, 2020. Decline and Fall.
A lot has been made about carriers — Emirates in particular — having mothballed their A380 fleets. What's sadder is the worldwide grounding of the 747. Only a handful are currently in service, and regardless of how or when this all pans out, few will take to the air again. History's most influential jetliner becomes just another casualty of the hideous global panic touched off by coronavirus. More than anything else in aviation, the 747 deserved a more dignified end.
Back over the winter, Qantas became the latest carrier to permanently retire its 747s. That leaves British Airways, KLM, and Lufthansa as the largest operators. Their fleets sit idle at the moment, and may or may not reenter service. Each of these carriers had a phase-out plan already in place, but COVID-19 has changed everything. All four of these airlines were among the 747's launch customers, and have (or had) operated the aircraft uninterrupted for fifty years, beginning with the -100 variant in 1970.
For what it's worth, I did spot an Air China 747-8 at Kennedy Airport the other day. There's an irony in there somewhere.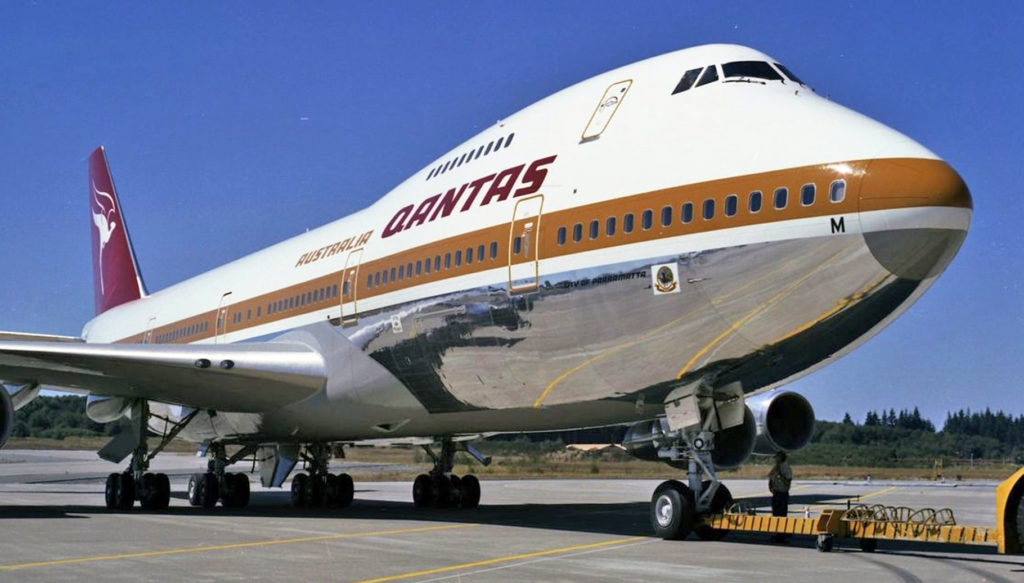 July 1, 2020. Going South.
Let's welcome Aeromexico to the Chapter 11 bankruptcy list. Established in 1934, the carrier operates an all-Boeing fleet of 60 aircraft.
Depressingly, if somewhat predictably, it's the older and more historic airlines that are biting the dust faster than the newcomers and LCCs.
June 23, 2020. Political Masking.
After the 2001 attacks, it was mostly people on the right who bought into the hype and fear; who saw terrorists around every corner and were willing to sign off on things like the Patriot Act, TSA, the Iraq War, and so forth. Left-leaning people resisted. This time, it's left-leaning people who are the more fearful and pessimistic, while those on the right are advocating for a softer, more laissez-faire approach.
Both crises are similarly sinister in the way they they've warped people's thinking and behavior, but they've attracted opposite crowds. Why? I suspect it's because people who lean right are more naturally drawn to responses involving power and conflict; going after enemies, etc — all the things that came into play after 9/11. This particular crisis, on the other hand, centers on concepts like compassion and "saving people." Thus it has galvanized that mindset instead of the more reactionary one.
Regardless of the reasons, the more this becomes politicized into a left/right conflict, the longer it's likely to drag on. Often unfairly, people are being put into two camps. Those in favor of harsh quarantines are Democrats. Those in favor of easing them and opening the economy are pro-Trump. This prejudice extends to the wearing of masks. I live in West Somerville, Massachusetts, one of the most progressive neighborhoods in America. One of the reasons I enjoy living here is because it's so progressive. Yet suddenly, because I don't fully toe the line on masks, I'm a pariah. Around where I live, mask compliance is virtually 100 percent, whether indoors and outdoors. It's common to see people wearing masks even in isolation, well apart from others: sitting alone in a park, in their yards, or on their porches. Or when riding a bike. The idea that riding a bicycle with a mask on is a useful measure that helps "saves lives" is patently absurd. The most liberal Democrat in the world should understand that. But if I'm seen riding maskless on the pathway out through Cambridge and Arlington, I'm verbally harassed and immediately pigeonholed as a Trump supporter — which I assuredly am not. A pedestrian without a mask? That's out of the question in this neck o' the woods. I've had neighbors refuse to cross my path, even on the other side of the street!
At least around here, masks aren't merely a practical tool against the virus; they're are also a signal and a symbol. The crisis has become a social movement, a cause, and anti-Trump sentiment is absolutely part of it. Which is mostly Trump's fault. He sowed the seeds for this, and it's hardly a surprise that it's gone this way. Nevertheless, politicizing COVID discourages people from thinking clearly or freely about what's happening. Instead you're assigned a "side" and expected to follow along. Never before has the nation needed to be more united around a cause, and instead we're being wedged apart — on an issue that requires tough decision-making and bravery, not partisanship. Nonsense like this could postpone any meaningful recovery until after the election. For some, I imagine that's the intent.
June 14, 2020. Creep.
Masks. Social distancing. Remember when taking off your shoes at airport security was just a "temporary" measure put in place after Richard Reid attempted to ignite his sneakers on a flight from Paris to Miami in 2001? Remember when the liquids and gels limits were a "temporary" restriction that came about after the London bomb plot in 2006? We have a habit of growing acclimated to even the most time-wasting inconveniences, long after they cease making sense. And rarely do the regulators or policy-makers enjoy undoing what they've done. It's always a lot harder to rescind a rule than it was to put that rule in place.
Just saying.
May 26, 2020. Dominoes.
The newest addition to the 2020 bankruptcy flying circus is LATAM. Crippled by lockdowns and global quarantines, the carrier has filed for Chapter 11 protection. By far the largest airline in South America, LATAM traces its origins to the founding of LAN Chile in 1929. It was formed eight years ago when the LAN group, with operations mostly in Chile, Peru and Ecuador, joined forces with TAM of Brazil. The airline flies passenger and cargo services to 30 countries with a fleet of approximately 300 aircraft, including Boeing 787 and Airbus A350. LATAM is 20 percent owned by Delta Air Lines, with Qatar Airways controlling another ten percent.
May 19, 2020. Coast to Coast.
This past weekend I flew from New York to Los Angeles and back. The plane was about half full in both directions. That's a hundred people, give or take, on a route that has been heavily consolidated (seven or eight daily flights reduced to one or two). It felt good to be back in the seat, though as happened last time I was left a little shaken by the spectacle of two of the world's busiest airports almost utterly void of people.
The captain and I discussed books, travel, and airline history. I don't think we mentioned coronavirus more than a couple of times. Like me he's a bit of an airline trivia buff — a highly unusual trait among pilots, believe it or not — which provided some pleasant distraction.
If you haven't flown in a while, brace yourself for a whole new onslaught of public address announcements. As if the PA cacophony wasn't obnoxious and nerve-wracking enough before COVID; it's been taken to the next level. Curbside to curbside, it's blah blah blah masks, blah blah blah social distancing, blah blah blah aircraft cleaning, blah blah blah in accordance with the CDC, blah blah blah for the safety of crew and passengers. Boarding and deplaning are now longer and more complicated affairs, with every step of the way accompanied by some noisy and patronizing announcement.
I understand that passengers take comfort in an airline's efforts to keep them safe. This is important. It's also important not to scare them half to death or drive them crazy.
May 18, 2020. The Hits Keep Coming.
Colombia's Avianca and Thai Airways are the latest major carriers to declare bankruptcy.
Avianca is the second-oldest airline in the world, and celebrated its 100th birthday this past December. Imagine making it through the Great Depression, World War II, and every other crisis to have come and gone over the last century, only to get knocked out by COVID in fewer than 90 days.
Thai, grounded since late March, dates to 1960 and operates a fleet of approximately 80 aircraft. The airline had been floundering for years until coronavirus broke its back.
Both companies hope to reorganize and resume flying. Thai is government-owned, giving it some hope, but could still go the way of South African (see below) if a bailout isn't forthcoming.
May 8, 2020. That Didn't Take Long.
Forty-eight hours, give or take. See my update below on temperature checks at airports. Just today Frontier Airlines became the first U.S. airline to require the infrared fever-screening of passengers. If your reading is 100.4 degrees Fahrenheit or higher, you cannot travel.
It's just a short matter of time before the other carriers follow suit, and at some point TSA (or a whole new agency) will take control of the operation, setting up checks at a centralized location at or near the security checkpoint. Just a "temporary measure," of course. Sure.
And that's the scary part. Twenty years after September 11th and we're still doing liquid confiscations and taking our shoes off. Nobody can really explain why. Is it crazy to think that twenty years from now we'll still be wearing masks and having our temperatures checked?
More lines to stand in, temperature scans, mandatory masks, no onboard service, higher fares, scared passengers… I'd say the airlines are just about screwed.
May 7, 2020. Normal Nothing.
If I hear the phrase "new normal" one more time, I'm going to need medication. I understand that certain measures are necessary and helpful under the circumstances. One thing they are not, however, and should never be, is normal. Nothing about this is normal. Yet there are elements of society, both cultural and political, that appear troublingly eager to make a lot of what we're doing permanent.
Other terms and phrases that have worn out their welcome include "abundance of caution," "Zoom," and "front lines." Did you know that supermarket cashiers are now called "Front line food distribution workers."
May 6, 2020. Grounded.
Several readers have asked if I've been flying. The answer is yes and no. Mostly no. In mid-March I worked a four-day trip to Ghana. Since then, the only thing I've done was a simple domestic out-and-back one day about two weeks ago. I bid and received normal schedules for April and May, but every assignment was quickly canceled.
Like many pilots, I'm effectively being paid to sit home. I realize there are far worse fates, but almost nothing about it has been enjoyable. We're protected through the end of the summer. After that, who knows. Best case is that I'm looking at a significant pay reduction in the fall. Worst case… I'd rather not talk about it. I spent almost six years out of work after 9/11. The thought of having to go through that again is too much.
To repeat something I brought up in an earlier post: What a lot of people don't realize is that for pilots, should you find yourself laid off, or if your airline goes out of business, you cannot simply slide over to another airline and pick up where you left off. The way airline seniority systems work, there is no sideways transfer of benefits or salary. If you move to a different company, you begin again at the bottom, at probationary pay and benefits, regardless of how much experience you have. You lose everything. So any threat to our companies makes us nervous.
And for any near the bottom of any seniority list, disaster is coming. Thousands of those pilots are about to lose their jobs, possibly for years.
May 5, 2020. On the Horizon.
Whats that in my crystal ball? It's masks. Several carriers now require passengers and crews to wear face coverings. Don't be startled if regulators step in and make them mandatory. And whether it's the law or not, they won't be going away. Expect many passengers to keep wearing them long after the COVID crisis subsides.
And coming soon to a checkpoint near you: temperature checks. You often see these machines when passing through immigration at airports overseas. I have a feeling you'll be seeing them in the U.S. as well, giving you the infrared once-over before you're allowed to board. This is great news, because if passengers want anything, it's another line to stand in.
Overseeing these new measures will be the Transportation Health Administration (THA), to be formed early next year by President Biden.
That last one is facetious. Right?
May 3, 2020. Let's Catastrophize.
You know what would really suck right now for a U.S. carrier? An accident. A crash.
On our side is the fact that airlines have slashed their timetables more than 90 percent, vastly decreasing the likelihood of a disaster. Still, and much as I hate saying it, we're overdue for one. There hasn't been a major crash involving a mainline U.S. carrier in almost twenty years — by far the longest such streak in aviation history. Carriers are in dire straits as it is. A mishap could put one under. Airline workers are under a lot of stress right now. It's important we keep our heads in the game.
April 26, 2020. Knockout Number Two: Virgin Australia.
Virgin Australia, the second-largest carrier Down Under, has gone into receivership. The company, co-founded by Richard Branson as Virgin Blue twenty years ago, operated close to a hundred aircraft to over 50 cities throughout Australia, Asia, and the United States. On April 20th the airline entered voluntary administration and filed for bankruptcy. Supposedly a couple of Chinese banks are eyeing VA's assets with plans to resuscitate the brand, but details are unclear. For now, Virgin Australia becomes the second of what we might call "major" airlines to be punched out by the COVID panic. Others will follow.
April 10, 2020. Knockout Number One: South African Airways.
South African Airways has ceased operations after 86 years. The company had been struggling for some time, and in early April the South African government announced it would cut off any further assistance, forcing the airline close its doors and and lay off all remaining staff. This is a very depressing one. South African Airways was one of the world's "classic" legacy carriers. In the 1970s and 1980s, its 707s, 747s, and 747SPs helped pioneer ultra long-haul flying (albeit during the apartheid years, when airspace bans often forced its planes to take circuitous routings). Its demise is no less sad than the fates that befell Swissair, Sabena, and some of the other great airlines. Gone too is the carrier's legendary radio callsign: Springbok. Its "flying springbok" logo from 1971, pictured below, was one of the all-time best.
I flew South African Airways three times, aboard 747, 737, A330 and A320 aircraft, on routes between Johannesburg and New York, Windhoek, Lusaka and Victoria Falls.
There's talk of a new national carrier emerging from the ashes. Chances are it'll be given some awful-sounding name like "Sunjet.com," a low-budget paint job and some goofy-sounding callsign.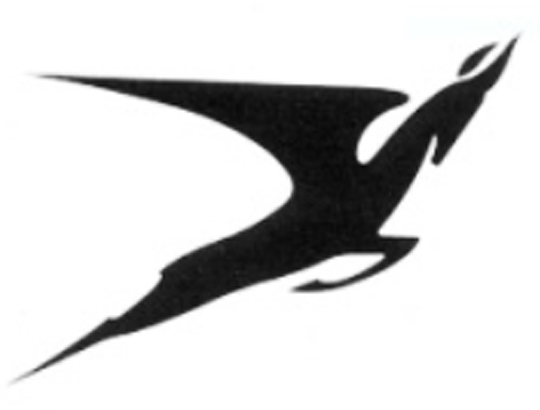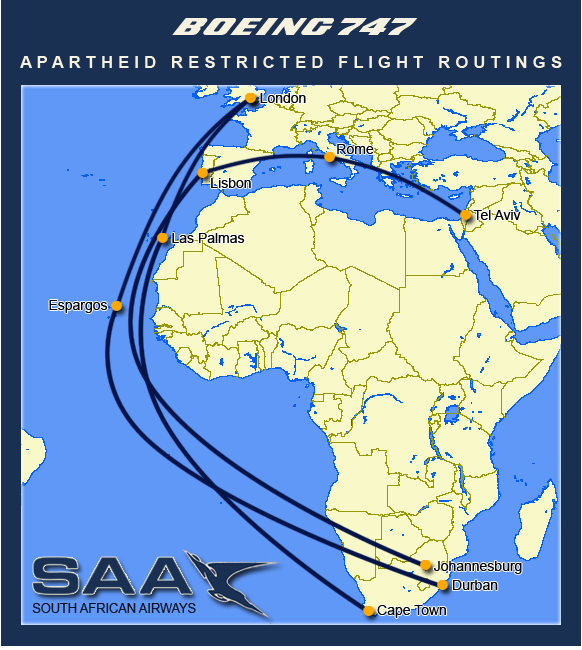 Related Stories:
THE PLANE THAT NEVER WAS
THE BLACK SWAN. AIR TRAVEL & CORONAVIRUS.