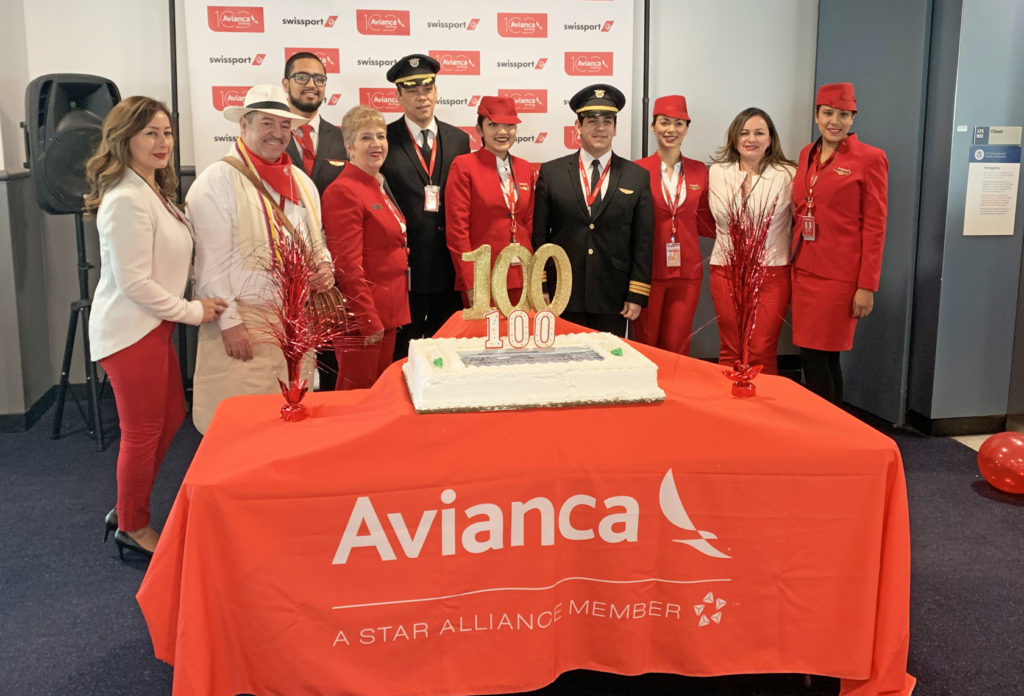 Gateside cake and pictures this morning at Kennedy Airport as part of Avianca's 100th birthday celebration. The Colombian national carrier began flying on December 5th, 1919, and becomes only the second airline in the world to record a hundred years of continuous operation. KLM was the first, hitting the century mark back on October 7th of this year (see post further down).
Avianca was initially established as a joint German-Colombian venture under the name SCADTA (Sociedad Colombo-Alemana de Transportes Aéreos). The Avianca name (Aerovías Nacionales de Colombia) was adopted in 1940.
Photo by the author.