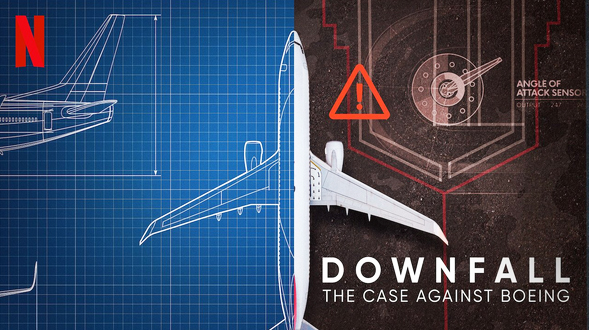 April 14, 2022
I'M SUPPOSED to watch the much talked-about documentary, "Downfall," about Boeing and the 737 MAX fiasco, and report back to you with my thoughts. The show keeps popping up in my Netflix stream. But I end up watching "Better Call Saul" instead.
As a general rule I shy away from aviation-related shows. Inevitably they're over-the-top, misleading, or incomplete. They leave me annoyed and wanting to write letters to the producers. So, no, I haven't seen "Downfall" and I have no plans to.
That's not to say all such programs are poorly made. Comments I've heard from other pilots suggest they did a good job with this one. Which is nice to know, but still I'm in no hurry to find out. Plus, they didn't invite me on the show.
Had they interviewed me, I would have voiced my opinion that central to Boeing's boondoggle with the MAX was its decision to not build the 797. Instead of coming out with an all-new mid-sized airframe to replace its aging 757 and 767 models, they opted to force-feed the industry monsterized versions of the 737. Plans for the 797 should have been unveiled on the day the 757 went out of production, eighteen years ago.
Boeing claimed there wasn't a big-enough market for such a jet, which is nonsense. The order backlog for advanced versions of the Airbus A321 proves it. The A321 isn't half the plane the 797 would have been, but it's the only one that sort of, kind of, fills that capacity and range niche. Hopefully "Downfall" at least touched on this.
Instead of me reviewing the program, I'll let you do it, in the comments section below. Let us know what was good, bad, depressing, pleasing or disappointing. Maybe, even, you'll convince me to watch it.
Related Stories:
BOEING'S BELEAGUERED JETLINER
THE PLANE THAT NEVER WAS.
ODE TO THE 757