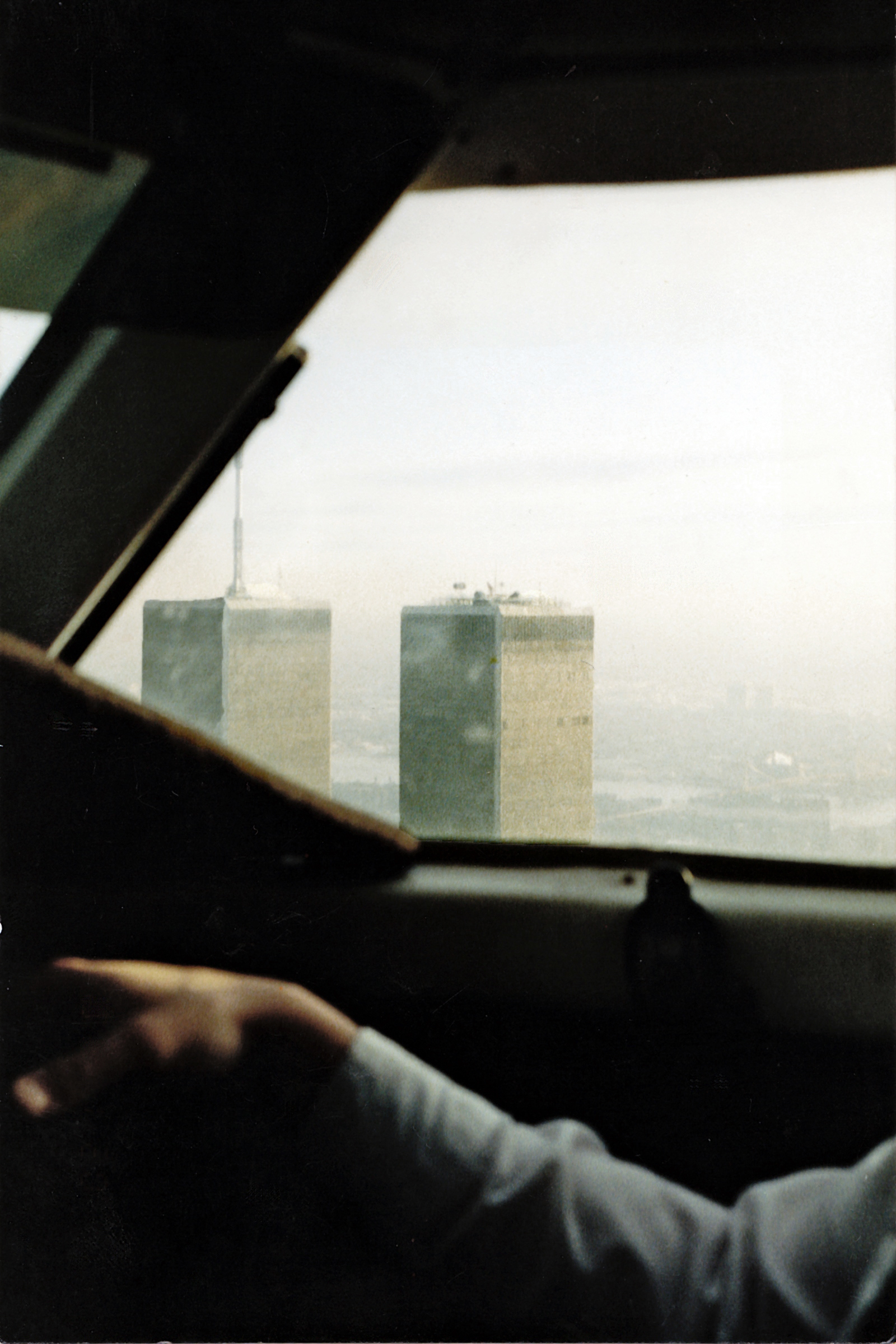 THIS ESSAY APPEARS IN CHAPTER SIX OF COCKPIT CONFIDENTIAL.
September 11, 2020
MY MOST VIVID MEMORY of September 11th, 2001, is my memory of a cockroach.
It was one of the biggest roaches I've ever seen — copper-colored and bullet-shaped, the length of my little finger — and it came crawling across the platform of the Government Center subway station at 7:00 a.m., as I stood there waiting for the train that would take me to Logan Airport. It scampered, stopped, then zigged and zagged, in that deliberate yet utterly directionless way of insects, its footsteps so heavy I swear that I could hear them, click-click-click on the greasy concrete.
It portended everything, this giant subway cockroach. Or it portended nothing. And as it came closer I drew my foot back — my right foot, I remember with absolute clarity — and nudged it, gently, off the platform and down into the dark and filthy space alongside the tracks, where it disappeared more or less instantly into the shadows and detritus.
This is how we remember things.
Once on the train, I would chat briefly with a United Airlines flight attendant, whose name I never got, and who maybe, possibly — I'll never know for certain — was headed to work aboard the doomed United flight 175.
I was on my way to Orlando, where I'd be picking up a work assignment later that afternoon. My airplane would lift off only seconds after American's flight 11, the first of the two jets to hit the twin towers. I had watched the silver Boeing back away from gate 25 at Logan's terminal B and begin to taxi. United 175 would launch a few minutes later. My plane was in-between.
In an old briefcase here in this room, I still have my boarding pass from that morning. It shows me assigned to seat 11D, on the aisle, but there were empty seats and I slid over the window.
Elevens were wild that day. On the 11th day of the month, flight 11 would collide with the World Trade Center, two buildings that shaped an enormous "11" in the Manhattan sky. I looked down from row 11.
But there was nothing to see, yet. I recall an almost uncannily clear view of Manhattan, taking note, as I always do, of that graceful little bend that the island makes — the way it turns eastbound just below Midtown. There was no smoke, no fire. I was just a few minutes — a matter of seconds, maybe — too soon.
A short time later, about halfway to Florida, we started descending. Because of a "security issue," our captain told us, we, along with many other airplanes, would be diverting immediately. Pilots are polished pros when it comes to dishing out euphemisms, and this little gem would be the most laughable understatement I've ever heard a comrade utter.
Our new destination was Charleston, South Carolina.
A bomb threat had been called in. That was my hunch. My worry wasn't of war and smoldering devastation. My worry was being late for work. It wasn't until I joined a crowd of passengers in Charleston, clustered around a TV in a concourse restaurant, that I learned what was going on.
And there I am. I'm watching the video of the second airplane, shot from the ground in a kind of twenty-first century Zapruder film. The picture swings left and picks up the United 767 moving swiftly. This is flight 175. The plane rocks, lifts its nose, and, like a charging, very angry bull making a run at a fear-frozen matador, drives itself into the very center of the south tower. The airplane vanishes. For a fraction of a second there is no falling debris, no smoke, no fire, no movement. Then, from within, you see the white-hot explosion and spewing expulsion of fire and matter.
And then, a bit later, the collapse. And this is the important part. Because to me, had the airplanes crashed, blown up, and reduced the upper halves of those buildings to burned-out hulks, the whole event would nonetheless have clung to the realm of believability. Had the towers not actually fallen, I suspect our September 11 hangover, which rages to this day, might not have been so prolonged. It was the collapse — the groaning implosions and the pyroclastic tornadoes whipping through the canyons of lower Manhattan — that catapulted the event from ordinary disaster to historical infamy.
As I stand awestruck in this shithole airport restaurant in South Carolina, the television shows the towers of the World Trade Center. They are not just afire, not just shedding debris and pouring out oil-black smoke. They are falling down. The sight of those ugly, magnificent towers, collapsing onto themselves, is the most sublimely terrifying thing I have ever seen.
Then I would go to a motel and spend the night. The next morning I would rent a car and drive all the way home to Boston.
This is how we remember things.
And pilots, like fire fighters, police officers, and everyone elsewhose professions had been implicated, had no choice but to take things, well, personally. Four on-duty airline crews were victims, including eight pilots. John Ogonowski comes to mind, the good-guy captain of American 11. Of the thousands of people victimized that day, Captain Ogonowski was figuratively, if not literally, the first of them. He lived in my home state; his funeral made the front pages, where he was eulogized for his philanthropic work with local Cambodian immigrants.
Maybe it's melodramatic to say I felt a bond or kinship with these eight men, but it's something like that. What they went through, these eight colleagues on very front edge of the attacks, the very men whose airplanes would be stolen and weaponized, is something I can't fathom yet, at the same time, I can imagine and visualize all too chillingly.
And yes, in the ten-second bursts it took the towers to fall, I knew something about the business of flying planes would be different forever. I just wasn't sure what it would be.
Fast-forward. It's hyperbole to speak of the world having been "changed forever" that day. I'm conservative and skeptical when it comes to these things. History is bigger than us. Try to take the long view, even if, all these years on, the dominos haven't quite stopped falling. Heck, tens of millions of people died in World War Two — tens of thousands at a time, as the incendiaries rained down over Europe and Japan. A hundred thousand bodies one night in Tokyo alone.
Sure, things are different now. Albeit for reasons we don't always own up to. I have to say, I'm discouraged — or should that be encouraged? — because more than any "clash of civilizations," the real and lasting legacy of Mohamed Atta and his henchmen is something more mundane: tedium. Think about it. The long lines, searches, and pat-downs; the color-coded alerts, the litany of rules and protocols we're forced to follow — all this meaningless pomp in the name of security. Of all of modern life's rituals, few are marinated in boredom as much as air travel. "Flying" is what we call it. How misleading. We don't fly so much as we sit and stand around for interminable amounts of time.
And most distressing of all, we seem to be okay with this. There's the real legacy of September 11th. The terrorists have won, goes the refrain, and perhaps that's true. It isn't quite what they hoped to win, but they've won it nevertheless.
Author's photo, taken from the cockpit of a 19-seater in 1994.
Related Stories:
AIRPORT SECURITY IN THE NEW CENTURY
THE HIJACKING OF TWA 847
THE SKIES BELONG TO US