Here are four pictures. The first two, showing a pair of KLM 777s, I took in Amsterdam. The second two show the real things.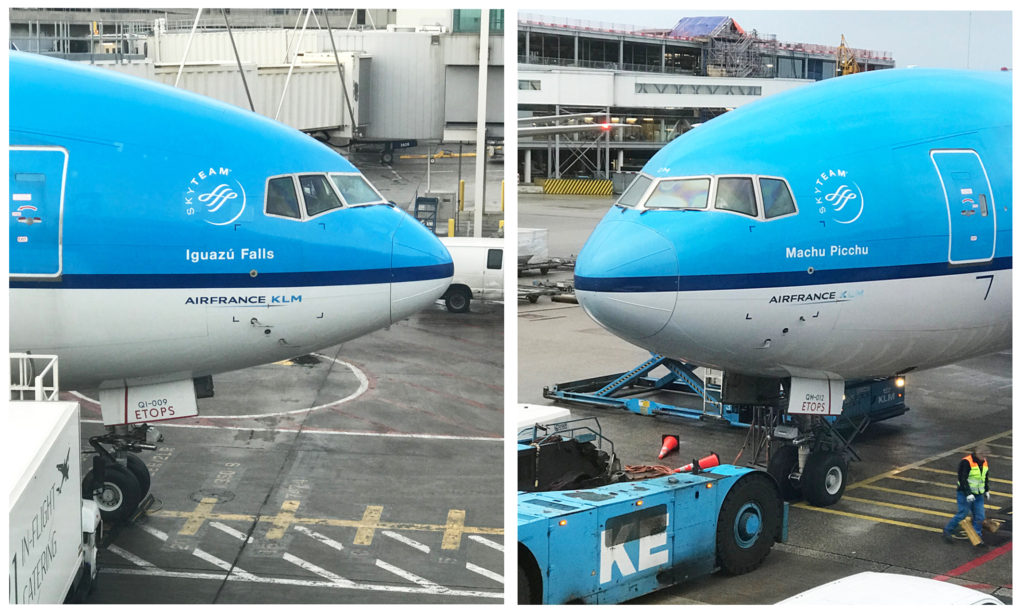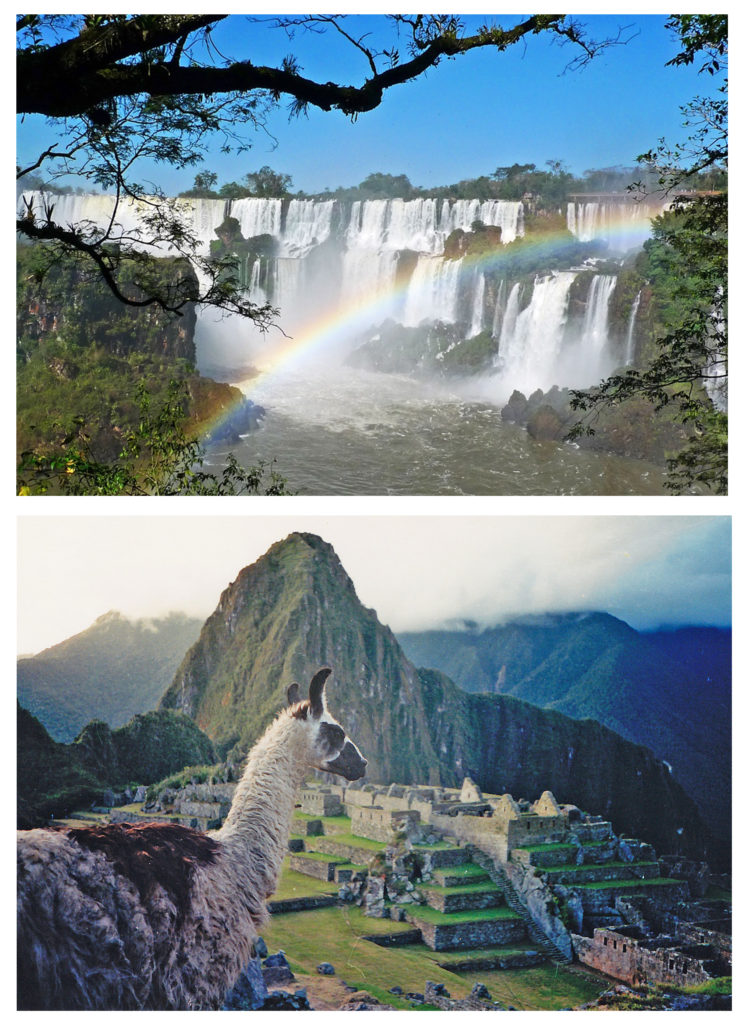 I dig it when airlines name their jets, and here we see some of the "crossover" that so endears me to aviation. It's not just about planes and the act of flying. The beauty of aviation is ultimately about culture, geography and travel.
Iguazu Falls straddles the border between Argentina, Brazil, and Paraguay. The photo above was taken from the Argentinean side. I'd already been to Victoria Falls and Angel Falls, and I was expecting to be underwhelmed by Iguazu. As I hope the picture reveals, this was the wrong thing to expect. Perfect weather and light crowds may have heightened the impact, but I was blown away. What you see here is the main section of the falls. There are smaller sections scattered through the forest, and you can tour the site at your own pace along a set of wooden causeways. If you're ever in Buenos Aires, I'd strongly recommend adding a couple of days to your itinerary and flying up to Iguazu. In BA, flights depart from Aeroparque, the domestic airport just a few minutes from downtown.
The bottom photo was taken in 1994. Machu Picchu is impressive enough that it's one of the few places I've visited twice — the second time in 2003. Just be sure to arrive at the ruins as early as possible, and/or stay there until closing time. The midday crowds can be a little overwhelming.
I've always wanted to open a Peruvian-Italian restaurant that I could name "Macchu Pizza."