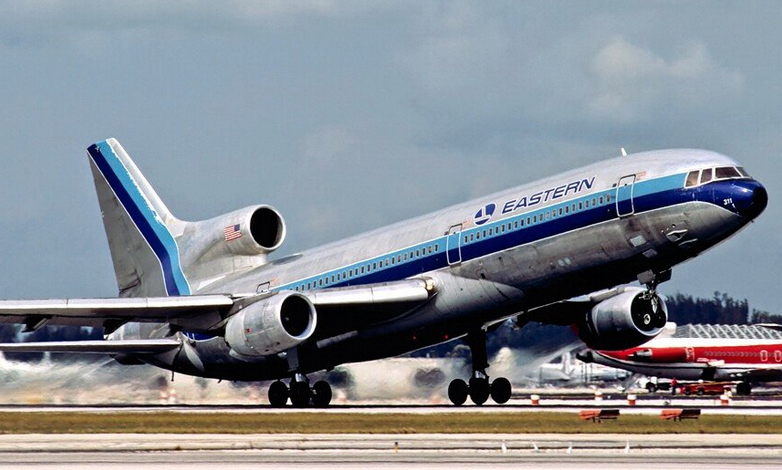 We've been doing a lot of anniversaries lately. Morbid ones. Here's another.
Today marks the 30th anniversary of the demise of Eastern Air Lines. One of America's most storied aviation franchises, Eastern had begun in 1926 as Pitcairn Aviation. After a devastating strike and contentious battle with the heartless Frank Lorenzo, its last revenue flight took place on January 19th, 1991.
What a year. December 4th, 1991 would mark the final flight of Pan Am. Amazingly, two of the most historic names in aviation disappeared within eleven months of each other.
For a stretch in the 1970s, Eastern had been the second-largest airline on earth, measured by passengers carried, topped only by the gargantuan (at the time) Soviet carrier, Aeroflot. I can remember Eastern's television commercials at the time, in which CEO Frank Borman would say, "We built the largest airline in the free world, around you." (Free world. That was was a Cold War way always staying one statistical step ahead of the Russians. How quaint it seems today.) Another Eastern slogan from around that period was the similarly old-fashioned, "The Wings of Man."
Eastern was the launch carrier of the Boeing 757, and was also the first North American airline to operate an Airbus, putting the A300 into service on its famous Shuttle routes in 1980. (That was the same Shuttle it later sold to Donald Trump in order to raise cash.)
I flew Eastern a handful of times. Once, as a ninth-grader, my family and I flew to Puerto Rico on an L-1011 "Whisperliner," as the airline nicknamed its venerable Lockheeds. The 727 was the "Whisperjet" — which was a little ironic, as they did anything but whisper. I rode a few of those as well, on the Shuttle between Boston and La Guardia. In those days the Shuttle offered guaranteed seats, with a backup plane in case the first one sold out. You could board without a ticket. Flight attendants came down the aisle after takeoff and collected fares.
This is all frustratingly apropos, because a new, Pennsylvania-based entity has started up using the Eastern name and trademark. You might spot an "Eastern" 767 at JFK or Miami. No, it's not a ghost ship, and you haven't passed through a time warp. It's a startup company that has heisted the identity of the original. This practice, while somewhere between tacky and offensive, is not unheard of: we've seen at least three Pan Ams, two Braniffs, etc.
What's especially ghastly is what the new Eastern has done to the livery. The old Eastern's final colors, featuring the abstract falcon emblem and the double-blue "hockey stick" riding up the tail, were among the prettiest and most distinctive of all time. The new Eastern's version, a swirl of nonsensical colors and patterns, is one of the ugliest paintjobs I've ever seen. There are a few different, equally nauseating versions. One of them has the pair of blue stripes splitting apart and dropping below the aft fuselage, rather than arcing upward into the tail. It looks like an abstract depiction of erectile dysfunction — a livery attempting to undo itself. Let's behold the classic one instead…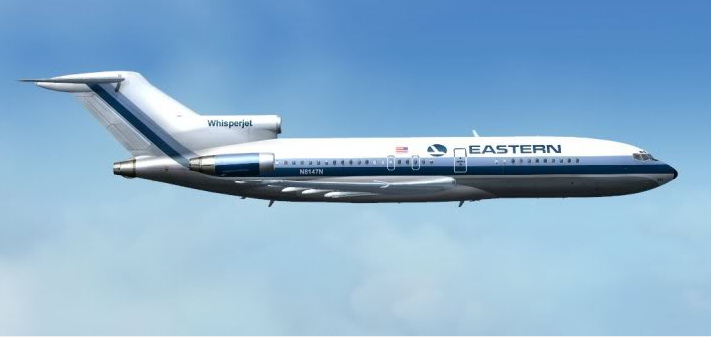 Related Stories:
CLIPPER CONCLUSION: THE DEMISE OF PAN AM.
THE SHUTTLE SHUFFLE