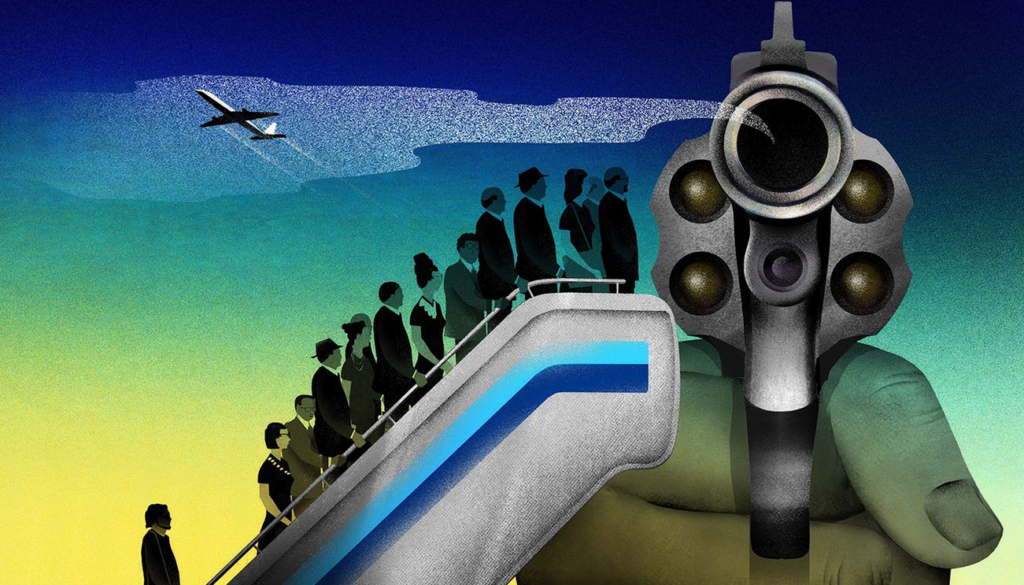 I'm little late with this, but earlier this spring marked the 50th anniversary of the hijacking of Eastern Airlines flight 1320. On St. Patrick's Day in 1970, a mentally ill gunman commandeered the DC-9 on a flight from Newark to Boston. He forced his way into the cockpit and shot both pilots, killing the first officer.
1970 was smack in the middle of what I like to call the "Golden Age of Air Crimes," when air piracy was rampant across America and the world. Between '68 and '72, U.S. commercial aircraft were commandeered at a rate of nearly one per week, including at least three instances of multiple aircraft being hijacked on the same day. Seldom, however, did the takeovers end violently, and airport security remained essentially nonexistent. That all changed after flight 1320.
Boston Globe reporter Neil Swidey chronicles the incident here. It's an edge-of-your-seat read, and Swidey gets (most of) the airplane stuff right. Many of the participants of the drama are still alive, including Captain Bob Wilbur, who, despite being shot in both arms, subdued the hijacker by smashing him in the head with his own handgun, then landed the jet in Boston.
It boggles the mind to imagine something like that happening today. The saturation news coverage, the hysteria. Bob Wilbur, whose name even at the time few people recognized, would be an instant hero and darling of the talk show circuit for years.
Illustration by Brian Stauffer/Boston Globe