October 10, 2017
WE ARE A LONG WAY from the fiscal apocalypse of the early and mid 2000s, when airline after airline was going insolvent, filing for bankruptcy or shutting down altogether. That bleeding has stopped. Carrier consolidations, together with better capacity control and low fuel pries, slowly but surely nudged things into the black, and here we are. Less than twenty years after its darkest days, the airline industry has never been more profitable.
It depends, though, which sectors of the business we're talking about, and in which parts of the world. The American carriers are arguably the healthiest of all — which is maybe a little unusual, historically speaking — but look elsewhere and you'll see that many companies are floundering. Alitalia is on life support. AirBerlin is shutting down. Last week, Monarch Airlines, a prominent U.K. charter carrier, ended operations after 49 years.
Different forces are in play here, including geopolitical ones. Monarch cites fears of terrorism in Tunisia, Egypt and Turkey (perennial holiday destinations for Brits), as the major reason for its demise. Most of the drivers, though, come from within the industry itself.
The one we hear about most often is pressure from the Persian Gulf carriers — Emirates, Etihad, and Qatar Airways. Owned and supported by their governments (the United Arab Emirates in the case of the first two; Qatar in the other), these airlines have seen massive expansion over the past decade. They operate immaculate, luxuriously appointed jets to every corner of the globe, with excellent service and affordable — some would say predatory — fares. They also are blessed with ideal geographic positioning. Their hubs, equidistant between the world's most populous regions, are perfectly placed transit points for the millions of people traveling between Europe, Asia, Africa and the Americas.
Then you've got the low-cost carrier (LCCs) effect. The proliferation of the LCC, perhaps more than any other factor, has radically transformed the competitive dynamic. In shorter-haul markets, LCCs have been throwing their weight around for some time. Companies like Spirit Airlines in North America, EasyJet and Ryanair in Europe, Gol in South America, and AirAsia in the Far East, have been rewriting the rules for two decades, forcing the legacy carriers to compete on their terms, and not vice-versa. But now, and perhaps ominously for some, the LCC model has begun to take hold in the long-haul arena as well.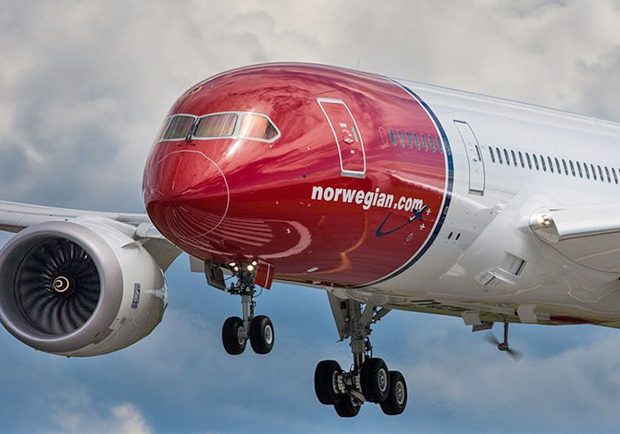 This is unprecedented stuff. "Low cost carrier" and "long-haul" were once mutually exclusive concepts. Historically, long-haul LCC ventures have not ended well — Laker Airways and Tower Air were two companies that bit the dust trying. But that is changing. Air Asia X, Norwegian Air Shuttle, Scoot, and Icelandic upstart WOW air (the lowercase a affectation is theirs, not mine), are among those showing that ultra-cheap fares and transoceanic distances can be a winning formula. The traditional LCC fleet of single-aisle A320s and 737s is now being supplanted with widebody 787s and A330s.
There's a lot at stake here. Should this sector continue growing at its current pace, the long-haul playing field could be fundamentally different in just a few short years.
How they're making it work, though, has in some cases raised eyebrows and ignited controversy. Critics argue that the fast-expanding Norwegian Air, for instance, has been competing unfairly on routes across the Atlantic, taking advantage of regulatory loopholes and employing low-wage crews from developing countries. For now regulators have given Norwegian the green light.
Good management, streamlined operations, subsidized aircraft leases, cheap labor, legal loopholes… Whatever is responsible for the LCC model becoming so suddenly successful on longer routes, we can't leave out the issue of fuel prices. This is maybe the most influential factor of all — and one that might eventually bring them down. We wonder if the WOWs and Norwegians of the world could be selling those $199 round-trip fares if jet fuel wasn't so absurdly inexpensive. Should prices spike, and at some point they will, it remains to be seen how many of these carriers will be able to hang in.
Unfortunately, for a number of airlines currently struggling, it might already be too late.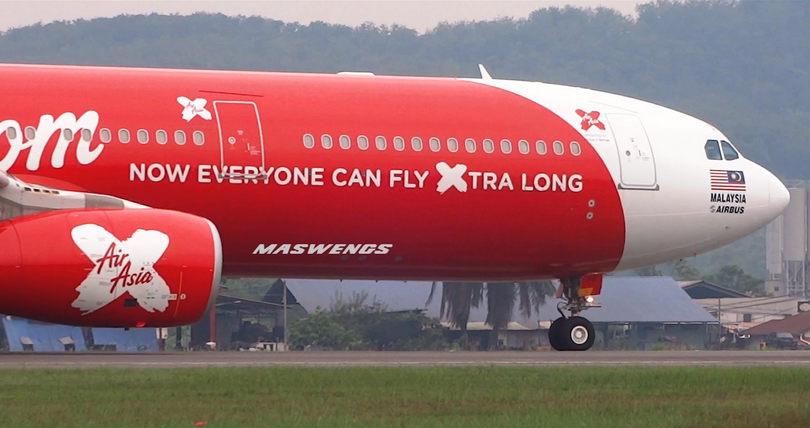 Upstart airlines come and go, we expect that. But I especially hate it when established, old-time carriers fail. Monarch Airlines wasn't anything legendary, but 49 years is a long time in the airline world. This was an airline that once flew the BAC One-Eleven and the Bristol Britannia. In the early 1990s, Monarch jets were a frequent sight at the airport in Bangor, Maine, of all places, where I spent a lot of time in my regional pilot days. A300s, usually. The A300 didn't have the longest legs, and BGR made for a convenient refueling stop on routes between the U.K. and Florida.
TWA, Swissair, Sabena, Varig, Malev and Mexicana are some of the storied names that have disappeared during the past 15 years or so.