March 15, 2016
IN SEPTEMBER, 1986, Pan Am flight 73, bound from Mumbai to New York, was hijacked during a stopover in Karachi, Pakistan, by four members of the Abu Nidal terrorist group. The plane, with 380 passengers and crew aboard, never left the ground, but the drama went on for 17 hours before the attackers opened fire and set off explosives, killing twenty people. Among those killed was 23-year old Neerja Bhanot, the lead flight attendant. A former model from Mumbai, Bhanot became a hero of the siege and was credited with saving the lives of dozens of passengers. She was shot while helping a group of children evacuate the jet after the hijackers began firing.
Pan Am used India-based cabin attendants on its services to and from the Subcontinent. Perhaps if she'd been an American, Hollywood would have given us a movie about Ms. Bahnot by now. We leave it to Bollywood instead: "Neerja," is a new Hindi movie that celebrates her life and heroics. I haven't seen it, and I suspect from the trailer that it's a little melodramatic and overwrought, as Indian movies famously are, but it's a compelling and important story nonetheless. There's also this great little documentary about the construction of the mock-up 747 used in the filming.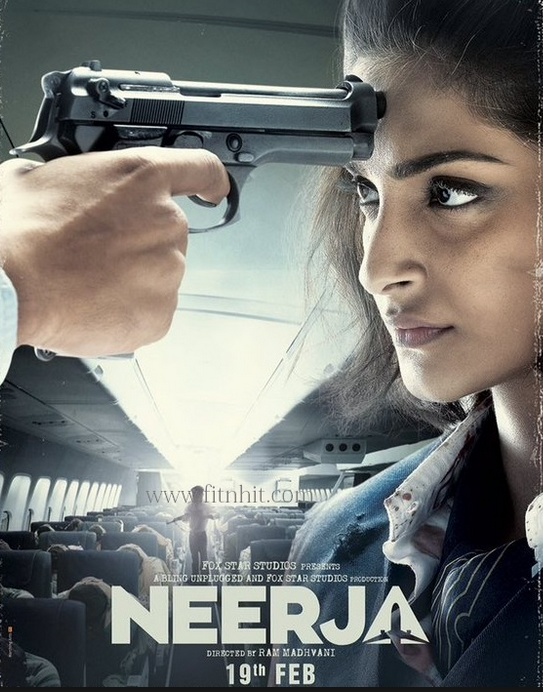 Bhanot became the youngest-ever recipient, albeit posthumously, of the Ashoka Chakra, which Wikipedia tells us is "India's highest peacetime military decoration awarded for valor, courageous action or self-sacrifice away from the battlefield."
Most Americans, regrettably, have no memory of this incident. We often act as though terrorism, and aircraft hijackings in particular, didn't exist prior to September 11th, 2001. In fact the 1960s, 1970s and 1980s — an era that I call the Golden Age of Air Crimes — were absolutely rife with bombings, hijackings, and other attacks against civil aviation (between 1968 and 1972, U.S. commercial aircraft were commandeered at a rate of nearly one per week). The takeover of Pan Am 73 was one of the more tragic.
Bhanot is not history's only hijacking heroine, or anti-heroine as the case may be. There was Cathy Kerkow, of course, whose story was the focus of Brendan Koerner's excellent book a few years ago. And we shan't forget Leila Khaled, one of the Black September group that took over TWA flight 840 in 1969, and who later in life became a sort of terror-celebrity activist. In 1981 the English band The Teardrop Explodes released a song called "Like Leila Khaled Said." That's no doubt an insult to Bhanot, mixing her in with these two criminals, but it's interesting to consider the prominent, maybe unexpected roles different women have played in hijackings.
There's also this movie, about the 1972 Black September hijacking of Sabena flight 571. Among the Israeli commandos who later stormed the jet were Ehud Barak and Benjamin Netanyahu, who'd disguised themselves as aircraft mechanics. (How many U.S. Presidents could put something like that on their resume?) In 1976, Netanyahu's brother Yoni was killed during the famous rescue of Air France flight 139 at Entebbe.