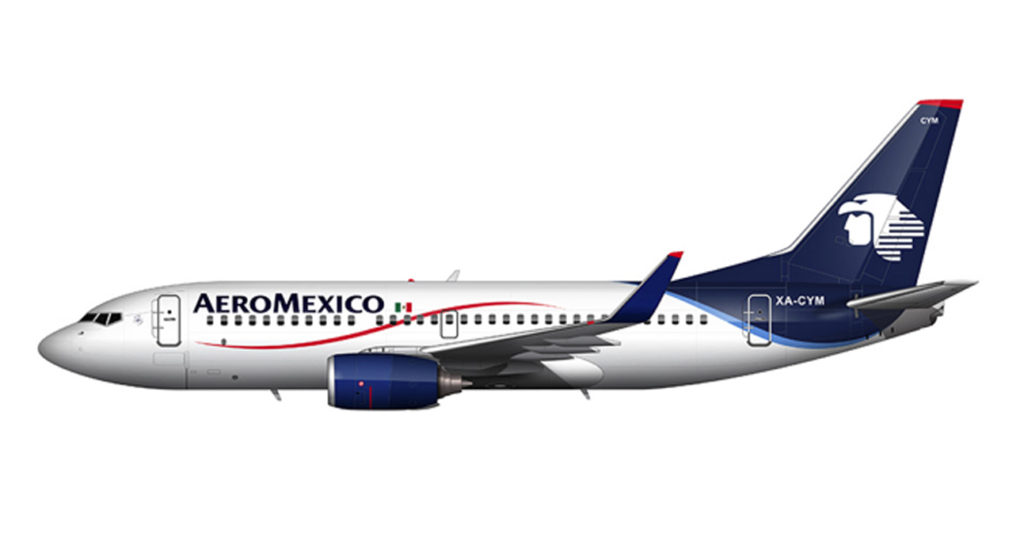 May 27, 2021
AL THE GRIPING I've done over the "GMST." That's the Generic Meaningless Swoosh Thing, as coined by a reader some years ago, the omnipresent and (normally) vapid flourish of the current-day airline livery. Have a look at the paint jobs of El Al, PIA, or United for a sense of how depressing a GMST can be. Every so often, though, you find one that works.
Behold the uniform of AeroMexico. Here we see a livery that's sleek and modern on the one hand, yet still traditional. While most airlines trade one for the other, here they share the same canvas. Sure, it incorporates a GMST, but in this case it smooths things out rather than drawing attention to itself. Actually there are two, if you count the swoop beneath the tail, and they play against each other nicely (though I'm not so fond of the lighter blue accenting). Yet the look centers on neither a Swoosh nor any other element of novelty. The focal point is the carrier's Aztec warrior logo, which it has used for decades, proudly adorning the tail.
Few things can make a 737 look good, but this livery does. It's dignified, distinctive and handsome.
I bring this up during the same week that the Federal Aviation Administration announced it is downgrading Mexico's air safety rating. The move drops Mexico's designation from a "Category 1" to a "Category 2." While the downgrade doesn't ban flights outright, it prevents Mexican airlines from adding any service to U.S. cities, and prohibits American carriers from selling code-share seats aboard those from Mexico.
The FAA, whose penchant for safety is outdone only by a fondness for annoying acronyms, has come up with the International Aviation Safety Assessment (IASA) program to judge standards of other countries, using criteria based on ICAO guidelines. Classifications are awarded to nations themselves and not to individual airlines. Category 1 status goes to those who meet the mark, and Category 2 to those who "do not provide safety oversight of air carrier operators in accordance with the minimum safety standards." Whatever that means exactly. Because the categories pertain to countries and not specific airlines, and because the restrictions apply unilaterally (American carriers are free to increase flights into Mexico), IASA has its critics.
For what it's worth, on a chiefly anecdotal level, I fly to Mexico all the time, and while security screening for crewmembers is a little overzealous, I notice few or no meaningful deficiencies, whether it's infrastructure, air traffic control, or anything else.
This couldn't come at a worse time, as passenger levels between the U.S. and its southern neighbor are now higher than they were before the pandemic. It's also a black eye to Mexico, which has a long and proud aviation heritage.
AeroMexico is today the nation's biggest carrier, but let's not forget Mexicana. One of the oldest airlines in the world, Mexicana flew throughout its home country and North America. Its demise, in 2010, left AeroMexico at center stage, and spawned a number of low-cost upstarts, the largest of which, at the moment, are Volaris and the grotesquely named Viva Aerobus.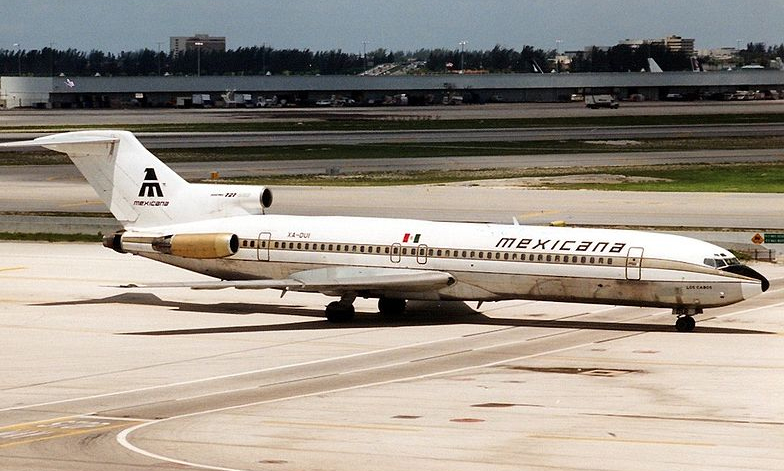 Mexico City is one of my favorite big cities in the world. Second fiddle to the country's flashy resort destinations, you don't hear much about it. When most people think of Mexico City, they think of earthquakes, smog, kidnapping and crime. To me it's home to delicious food, gracious people, and a multitude of attractions. It's also a great jumping-off point for a number of rewarding day trips — Taxco, Cuernavaca, Tepoztlan, and the pyramids of Teotihuacan, just on the city's outskirts.
One of my favorite restaurants is, or was, in Mexico City. The historic Fonda el Refugio, on Liverpool Street in the Zona Rosa — though reportedly the place has closed due to the effects of you know what. My favorite was the Carne asada a la tabasqueña, with a couple of Negra Modelos. Margaritas were a house speciality, served in tumblers.
My first visit to the city was in the early '80s, when I was a sophomore in high school. I was traveling with my best friend, Shawn. We took a Piedmont plane from Boston to Newark, and then caught a van across to JFK. From there we flew an AeroMexico DC-10. When the gate agent handed us our boarding passes, we saw that we'd been seated in row 1. We assumed that, for whatever the reason, we'd been given an upgrade to first class. This got us pretty excited, until we stepped onto the plane and discovered there was no first class. Seats 1A and 1B were just ordinary economy seats.
Shawn's aunt worked at the U.S. embassy, and she had an apartment just around the corner, right on Reforma, with a fifth-floor view of El Ángel, Mexico City's famous independence monument.
Shawn and I would sit at the living room window and marvel at the endless crawl of Volkswagen Beetles that clogged the busy boulevard. Volkswagen had a plant in nearby Puebla, and in those days every second or third car was a Beetle. You could see a hundred of them at any one time, their rounded rooftops glinting through the haze.
A thousand or so feet above us was an aeronautical fix used by jets landing at MEX airport. Planes would hit this point and make a tight, 90-degree left turn toward the runway, directly overhead El Ángel. Fixes are identified by five-letter, acronymic names, and this one's name was particularly evocative. It was called PLAZA. AeroMexico DC-9s and Mexicana 727s would come streaming in, one after the other, making that dramatic left turn in the smoggy orange sky.
One day at around 3 p.m. we looked up, and there was an Air France Concorde, seemingly on its side as it twisted around PLAZA and toward the runway. At the time, Air France ran Concordes from Mexico to Paris, via Washington-Dulles. Mexico City sits at nearly 7,500 feet. In that rarefied air, airplanes take off and land at much higher ground speeds than normal. For the Concorde, which even at sea level required unusually high speeds, a landing at MEX must have been hair-raising.
Flying into MEX as a pilot for the first time, I was thrilled to learn that the PLAZA fix was still there. Right where it always was, overhead the apartment where we watched the Concorde in 1982. All these years on, and planes were still flying that same procedure. Except this time, I was at the controls. As I suspected, it was as fun to fly as it was to watch. An arrival into Mexico City is always a busy and challenging one, and that turn over PLAZA was the exclamation point at the end of it.
Only a month or so ago, shortly before a flight to Mexico City and almost 40 years after that first visit, I was downloading the latest revision to my flight manuals, when I noticed something. PLAZA was gone. Gone! After four decades. There's a new fix. It's a few miles away, and the left turn is now more mellow. It has some name that I can't remember.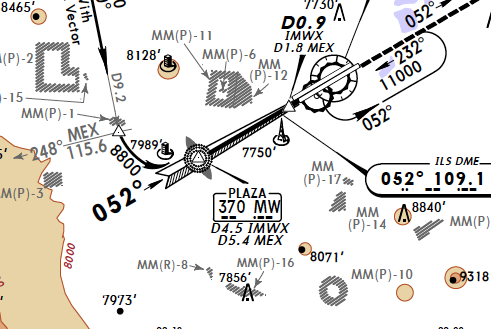 There's not much to say about the Mexico City airport. It's congested and unattractive. AeroMexico's Terminal 2, constructed entirely of concrete, is possibly the noisiest airline terminal on the planet.
One wonderfully practical oddity, however, is the arrival hall bleachers. At most terminals, the international arrivals lobby is chaotic place. People crush around the doors, elbowing and jostling and craning their necks, waiting for friends or loved ones to emerge from the customs hall. In Terminal 2 at MEX they've eliminated much — okay, some — of this chaos with a unique, stadium-style waiting area of vertically stacked benches. It keeps people from randomly milling around, and gives them a birds-eye view of the lobby. It's the simple, cheap, practical sort of thing that airports could use more of.