An Emergency Slide Inflated into the Cabin of a United Airlines 737. What Went Wrong? Plus: Evacuation Etiquette, and Everything You Need to Know About Doors.
June 30, 2014
MUST BE a slow news day. That would help explain the media's feeding frenzy in response to the Sunday night incident in which an emergency escape slide deployed inflight on a United Airlines 737. There were no injuries and the jet landed safely.
Sure, an inflight deployment of an escape slide is highly unusual (it also occurred aboard a Boston-bound JetBlue flight in 2013) and potentially dangerous. The slides are large, and when they inflate, they do so with considerable speed and force. One could, conceivably, cause substantial damage.
But this is unlikely, and contrary to what some of the the hysterical new coverage might imply, the flight was in no danger of crashing.
The biggest hazard would have been to any passengers or crew who happened to be standing near, or passing by, the door. He or she could easily be knocked unconscious, or worse, or find themselves pinned against the wall, floor, or other part of the cabin. Fortunately in both the United and JetBlue incidents, nobody was in the way.
Normally the escape slides are contained within the door, inside that boxy lower compartment where it sometimes says DO NOT SIT HERE along the top edge. Once the flight attendants "arm" the doors prior to push-back, the slides will deploy and inflate automatically — outward, of course — any time a door is opened. There is no separate control for the slides; they are activated by the action of the door itself. It's possible that jiggling a door handle or otherwise messing with the slide housing (again, that DO NOT SIT HERE warning) could cause a slide to blow, but that's unlikely. What happened aboard United and JetBlue seems to indicate some sort of internal malfunction.
While we're at it, should you ever need to jump down one of those slides for real during an evacuation, please don't bring your carry-on items with you. Those escape slides are very steep. They are not designed with convenience in mind. They are there to get a planeload of people out of, and away from, the aircraft as quickly as possible — without their belongings. You'll be coming down — from over two stories high in the case of a widebody jet — at a rapid clip, with others doing the same in front of you and right behind you.
And since we're talking doors, I'll take this opportunity to remind people that you cannot – repeat, cannot – open the doors or emergency hatches of an airplane in flight. You can't open them for the simple reason that cabin pressure won't allow it. Think of an aircraft door as a drain plug, fixed in place by the interior pressure. Most aircraft exits open inward. Some retract upward into the ceiling; others swing outward; but they open inward first, and not even the most musclebound human will overcome the force holding them shut. At a typical cruising altitude, up to eight pounds of pressure are pushing against every square inch of interior fuselage. That's over 1,100 pounds against each square foot of door. Even at low altitudes, where cabin pressure levels are much less — a meager 2 p.s.i. differential is still more than anyone can displace — even after six cups of coffee and the aggravation that comes with sitting behind a shrieking baby. The doors are further held secure by a series of electrical and/or mechanical latches.
So, while I wouldn't recommend it, unless you enjoy being pummeled and placed in a choke-hold by panicked passengers, a person could, conceivably, sit there all day tugging on a door handle to his or her heart's content. The door is not going to open (though you might get a red light flashing in the cockpit, causing me to spill my Coke Zero). You would need a hydraulic jack, and TSA doesn't allow those.
On the 19-passenger turboprop I used to fly, the main cabin door had an inflatable seal around its inner sill. During flight the seal would inflate, helping to lock in cabin pressure while blocking out the racket from the engines. Every now and then the seal would suffer a leak or puncture and begin to deflate, sometimes rapidly. The resultant loss of pressurization was easily addressed and ultimately harmless, but the sudden noise — a great, hundred-decibel sucking sound together with the throb of two 1,100 horsepower engines only a few feet away — would startle the living hell out of everybody on the plane, including me.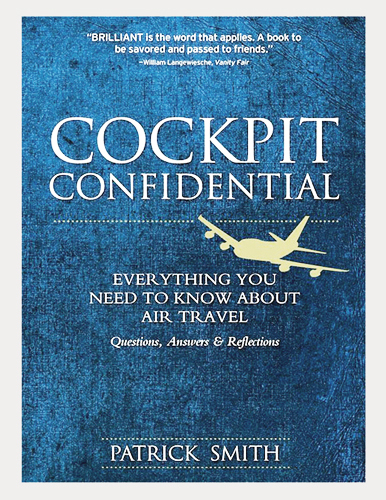 Related Stories:
OPENING A DOOR IN FLIGHT
HOW TO SPEAK AIRLINE: A GLOSSARY FOR TRAVELERS