October 21, 2021
AIR SENEGAL is a new and expanding carrier poised to become one of the largest in the region. Based out of the new (and boringly designed) Blaise Diagne International Airport near Dakar, the carrier has opened up routes to Europe and the United States.
We haven't had a serious West African contender since the days of Air Afrique, the pan-national collective whose green-and-white jets were a familiar sight from 1961 until 2002.* I've spent a lot of time in Senegal and have a fondness for the country, so at least for me the emergence of new national airline is exciting.
What someone needs to explain, however, is this clown show of a livery…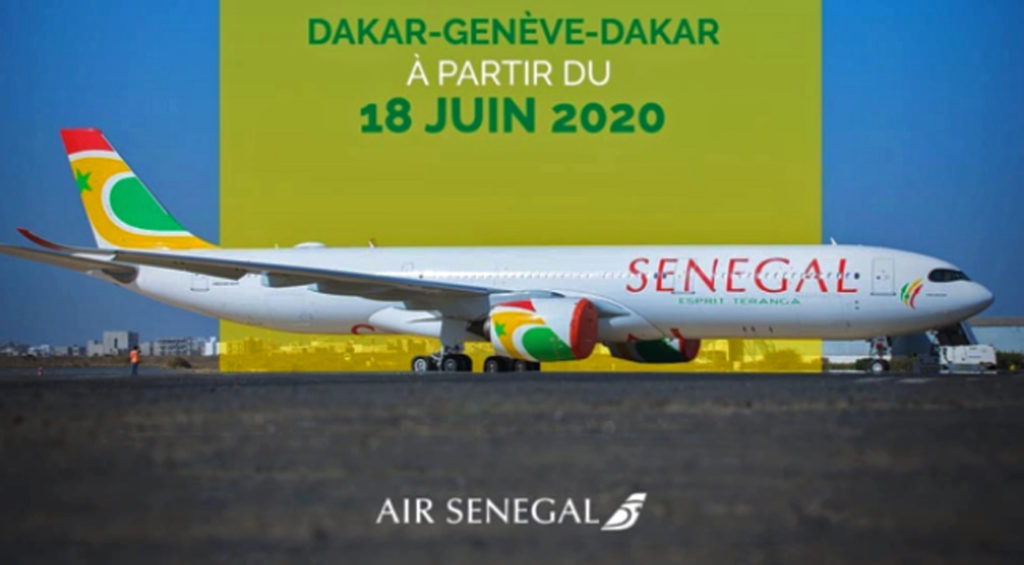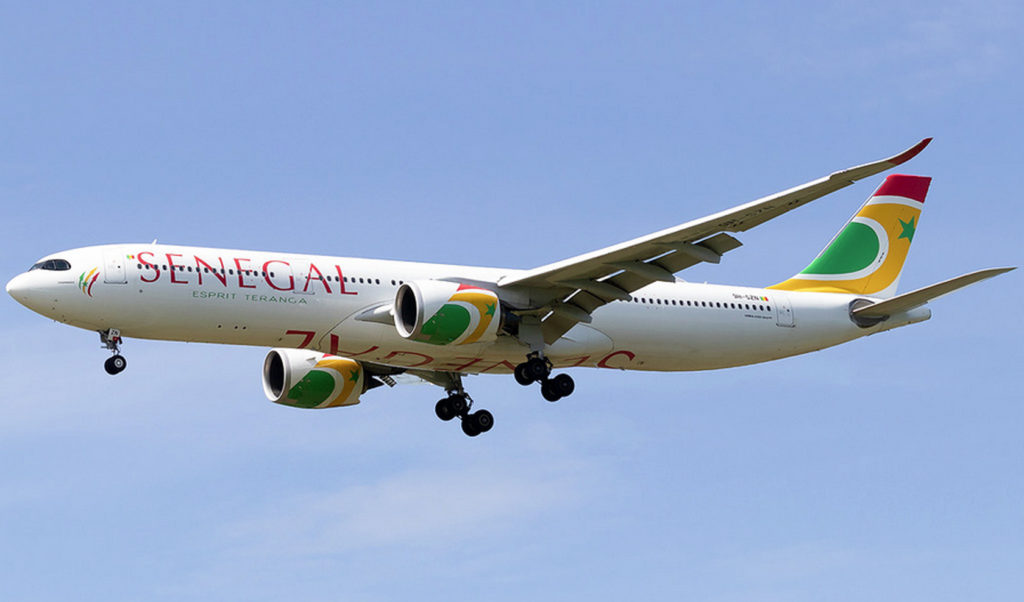 What a shame.
It's disappointing because the colors and pattern of the Senegalese flag offer so many handsome possibilities. The constipated typeface, with its little serifs and skinny letters, is not only unattractive, but distractingly out of synch with a tail design that looks, quite literally, as if it were drawn by a child. The weirdly truncated star is an especially ugly and bizarre flourish. That they've splashed this design, broken star and all, onto the engine nacelles as well, only makes it worse.
The only part to like is maybe the tricolor arrow design near the cockpit. Seems they could have expanded on this motif in lieu of that dizzying amoeba.
Grade: F-minus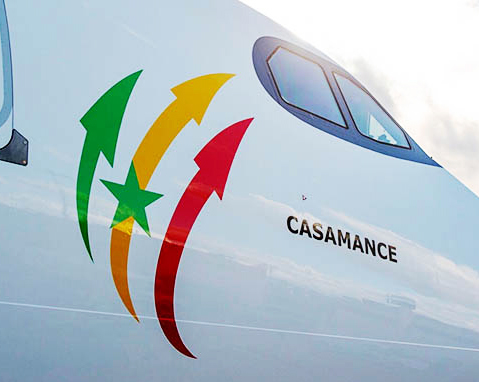 Middle photo courtesy of Ryan Taylor
* Air Afrique has a cameo in an old Jack Nicholson movie from the 1970s. Can you name it?
Related Stories:
ART OF A LOGO
WHAT'S THIS? A LIVERY TO LOVE?
THE GARDEN HOSE AND THE FLUORESCENT SPIDER WEB