February 3, 2016
IT'S THAT TIME AGAIN. Of the topics I most enjoy/despise blogging about, livery makeovers are second only to airport security issues. Both, for good reasons, are prone to incur my wrath.
Last month, Alaska Airlines became the latest carrier to unveil a new look. It's a partial redesign rather than a complete makeover, with both good and bad points. Before getting to the particulars, here are a couple of before-and-after pictures…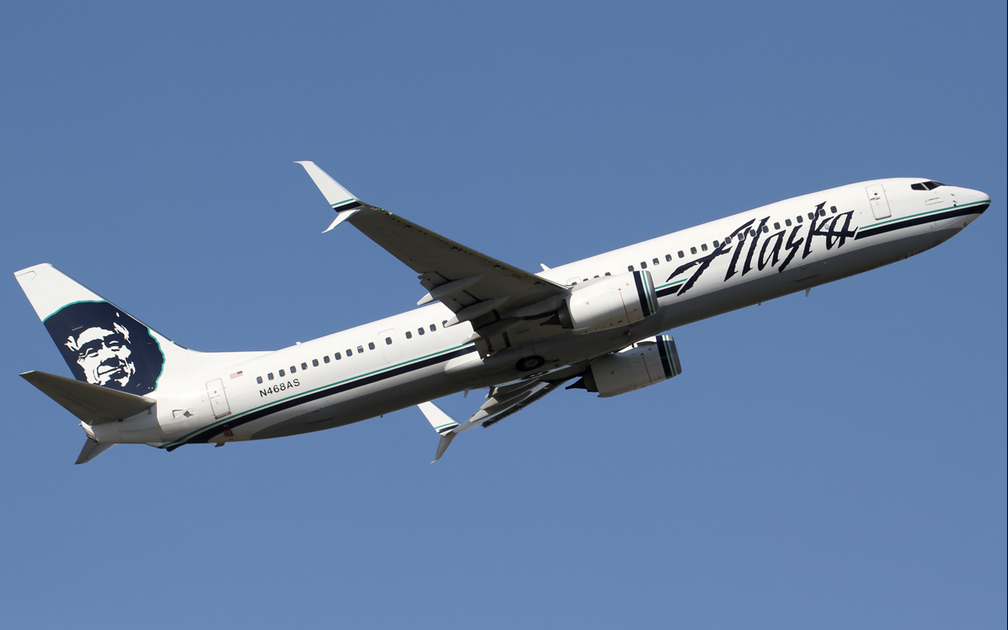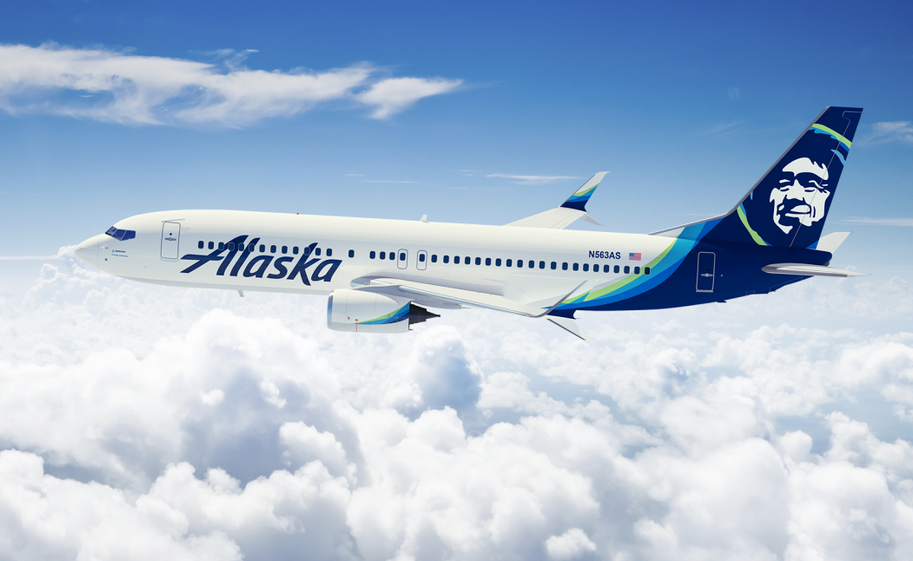 First, the good.
The most welcome change is to the company typeface. "If you ever try composing the word 'Alaska' on an Etch-a-Sketch, this is what you'll come up with," is how I once described the jaggedy lettering shown in the top photo (see the livery critique in chapter seven of my book). "We assume the script is intended to look breezy or energetic, but it seems to have been penned by an Eskimo in the throes of electrocution." This ghastly font is now pleasantly buffed and rounded. It remains distinctive and charismatic, but it's immeasurably easier on the eyes. Nicely done.


The garish fuselage and engine cowling stripes also have been banished. I'm quite fond of traditional-style cheatlines in general, but this one never worked. The segment in the front that connected the nose cone to the big letter "A" was especially ugly and won't be missed.
And, of course, the tail. He's still there, and good for that.
And just who is he? Alaska Airlines' communications department informs us that he is not Old Man Winter, Johnny Cash, an age-enhanced Che Guevara, Mike Huckabee, nor anyone else commonly cited in airline folklore. He is an Eskimo. An Inuit. His visage is believed to be that of a real person, though even the airline isn't sure which one. They narrow him down to one of two native Alaskans: a reindeer herder from Kotzebue named Chester Seveck, or a man named Oliver Amouak, who appeared in an airline-sponsored "traveling stage show" in the 1950s.
I received an email from somebody who seems almost to know the fellow: "The portrait on the Alaska tail is that of a Inupiaq man from the Kotzebue area, just north of the Arctic Circle on the Chukchi coast," it was explained to me. Presumably he means Mr. Seveck?
Whoever the tail man is, he's an iconic mascot and deserves to remain up there, in monochrome and smiling warmly in his parka.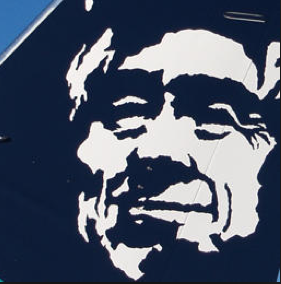 Which brings us to the bad part.
For some reason, it was decided to surround the man's head with a halo of aurora borealis. This weird, blue-and-green garnish then continues at the base of the fin before ribboning its way down the fuselage. What the point of this mess is, or what it's supposed to evoke, with the possible exception of a migraine headache or an advertisement for laundry detergent, I have no idea. They've stuck it on the winglets as well. It's cheap, lurid, and a non-sequitur to boot, out of synch with the rest of the livery and with the dignity of the Alaska Airlines brand in general.
A simple band of highlighting would have done the trick. Instead, we get yet another GMST (Generic Meaningless Swoosh Thing). Woe to the carrier these days that fails to incorporate some needless and overwrought swirly thing into its brand. Somewhere is a vending machine. Airline executives drop in a million dollars worth of consulting coins, and out pops the latest, curvy-swervy variant of the GMST. These arcs and curves are meant to be "modern." They suggest "movement" and energy and who knows what else. But all they really do is make your airline look downmarket and indistinguishable from everybody else's. This one is especially tacky, and it all but ruins an otherwise handsome airplane.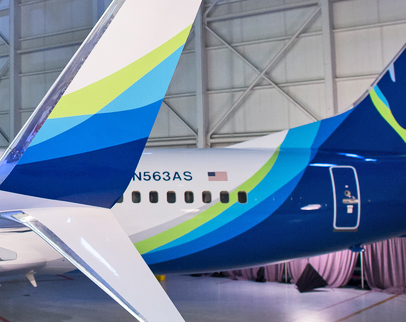 You're wondering, meanwhile, amid all of my relentless complaining on this topic: Is there a livery out there that I actually like?
Not many, truth be told, but I'm fond of a few. Turkish Airlines, Qantas, Emirates, Lufthansa. There are even some GMST-oriented liveries that I like. There's Thai Airways, for instance. The colors are a little rich and the fuselage bands a trifle overdone, but it works, and Thai's lotus emblem is a classic. And AeroMexico's extremely swoosh-centric uniform is among the most attractive in the industry.
Here closer to home, Hawaiian Airlines has what is probably the best-looking paintjob in North America. It's charming, too, when you consider that Alaska and Hawaiian, representing our outlier 49th and 50th states, both feature not abstract designs or geometric logoshapes, but the faces of people. Name another carrier that does this. There's our Inupiaq man from Kotzebue, and Hawaiian's island maiden, looking longingly towards one another across the vast Pacific. Maybe the airlines should merge or something.
Related Stories:
THE TRAGEDY OF THE NEW AMERICAN AIRLINES