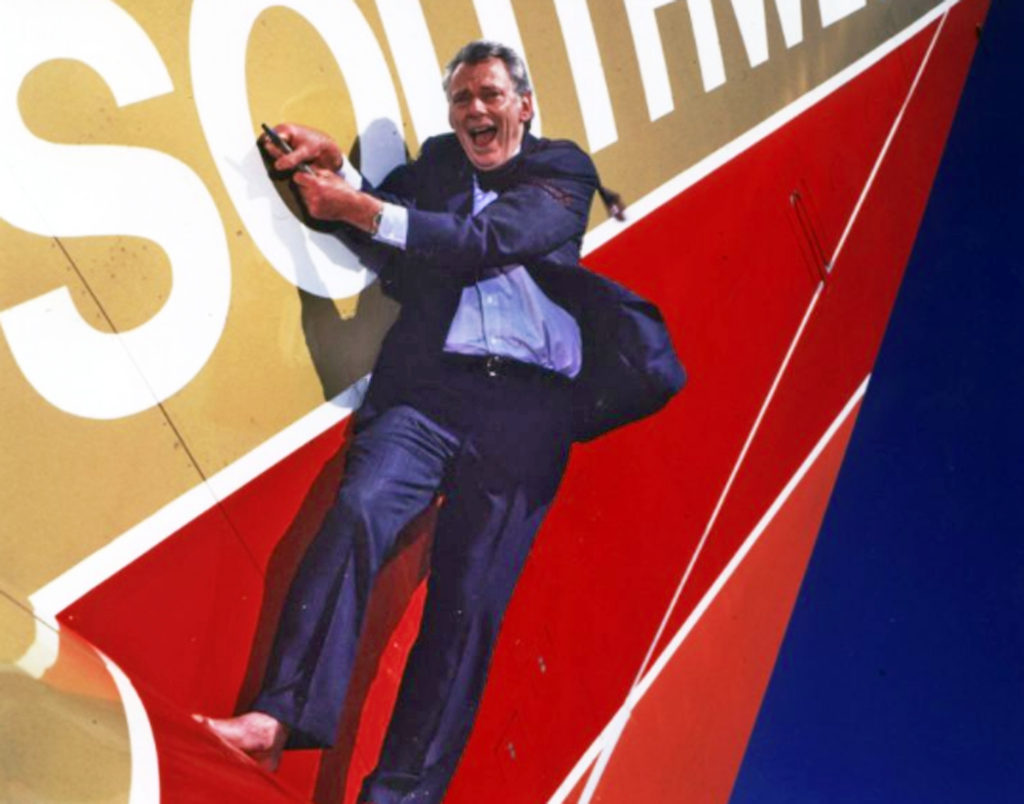 Herb Kelleher, the visionary cofounder of Southwest Airlines, passed away on January 3rd. He was 87.
A Texan who attended New York University Law School, Mr. Kelleher teamed up with a client named Rollin King, who had the idea of staring an intra-state airline based out of Love Field in Dallas. Their company, first incorporated as Air Southwest, began operations in June, 1971, with flights from Love field to Houston and San Antonio. The rest, as they say, is history.
As a leader, Kelleher was brash, outspoken, funny and eccentric. This was a man who chain smoked, rode a Harley, and once arm-wrestled a rival to settle a trademark dispute. Together with the likes of Freddie Laker, Richard Branson, and even the ornery Michael O'Leary of Ryanair, he was among the colorful group of what we might call "celebrity" airline CEOs.
But more than that, he was smart. Nobody — nobody — saw more clearly, and would more successfully exploit, the opportunities put forth by Jimmy Carter's Airline Deregulation Act of 1978. It was Kelleher who essentially invented what we call the "low cost carrier," and no individual is more responsible for the democratization of air travel.
Consider: In 1980, Southwest Airlines had 22 airplanes and a route network almost entirely within Texas. Today, the airline operates more than seven hundred Boeing 737s, and carries more passengers than any other airline in the world. No offense to Juan Trippe, or to the Wright Brothers themselves for that matter, but that's a legacy.
So, to borrow a line from my book: Let's all have a drink — something domestic, cheap, and served in aluminum — to the genius of Herb Kelleher and the unpretentious, get-what-you-pay-for glory of Southwest Airlines.
Related Story: