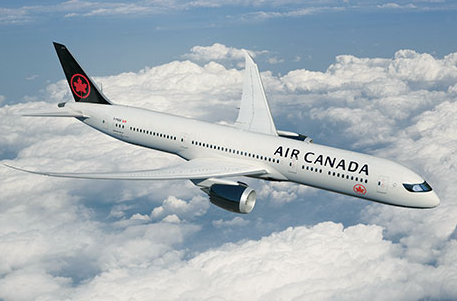 At last, a livery to love. Rising above a tarmac jammed with meaningless swooshy things, pretentious patterns and too-fancy textures, comes the new Air Canada. Our friends to the north have done a smart thing, finally moving on from that strangely pixelated maple leaf and soapy blue fuselage — a hue that, at least to me, made every Air Canada jet evoke the tiling in an airport men's room. On the tail, the maple leaf roundel is back to its old proud self, set strikingly in red against a glossy field of black. I'd have fattened the black underside just a touch, but still it gives the jet some nice horizontal definition. Up front, the raccoon-face windscreen is both a roguish flourish and a throwback to the liveries of old, when cockpit windows were often masked to reduce sun glare. Airline liveries almost never employ the color black, but this might change once designers get a gander at this one. All together, it's a proud design that says one thing and says it nicely: Air Canada. That might seem redundant, but the trend over the past fifteen years, relying on hoary "in motion" themes and overly tangled motifs, has left many a carrier's identity muted. Here is a brash, in-your-face refutation of these hackneyed themes, and it'll hopefully inspire others to follow suit. It gets an A-grade. And I never give As.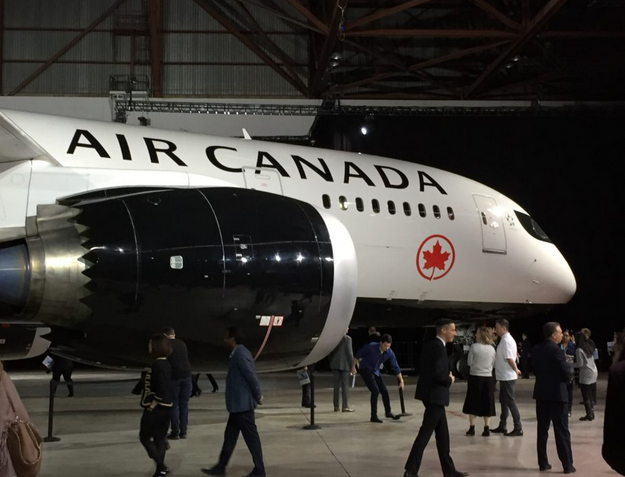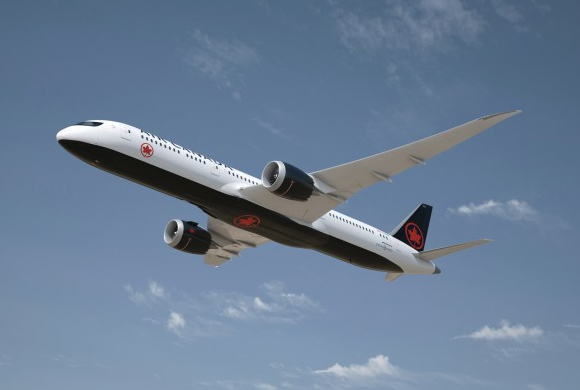 Photos: Air Canada
Related stories:
THE NEW AMERICAN AIRLINES LOGO
THE NIGHTMARE CONTINUES
ET TU, KLM?